Twenty years ago, nobody could have foreseen how vital telemedicine would become for safely delivering health care during a pandemic. Nor did they anticipate the urgent need for a statewide network of high-tech cameras to alert first responders to fast moving wildfires.
Today, those technologies are helping Californians cope with a global pandemic and the worst fire season on record, thanks to a visionary partnership between the University of California and state and business leaders that launched 20 years ago.
In December 2000, Gov. Gray Davis created four UC-based California Institutes of Science and Innovation to support interdisciplinary research in fields that were critical to the state's economic future: Biomedicine, bioengineering, nanosystems, telecommunications and information technology.
The goal was to bring university researchers and private industry together to boost the state's economy and harness the power of research and discovery to address large-scale societal problems.
Known collectively as the Cal ISIs, they have helped California remain a leader in clean technologies, next-generation therapeutics, cutting-edge biomaterials and more over the last two decades. They are:
The Center for Information Technology Research in the Interest of Society and the Banatao Institute (CITRIS);
The California Institute for Quantitative Biosciences (QB3);
The California Institute for Telecommunications and Information Technology (CalIT2) and;
The California NanoSystems Institute (CNSI).
"The CalISIs continue to be a driving force for innovation in the state of California," said Theresa Maldonado, vice president of research and innovation at the UC Office of the President. "In their two decades, they have ably worked to address some of the state's most pressing issues, from early wildfire detection via remote sensor networks, to telehealth delivery, to a better understanding of the role and power of the big data revolution and its impact on our democracy."
Using state of the art equipment and facilities and a multidisciplinary approach to tackle complex scientific and technological challenges, the CalISIs work with industry to help move early-stage research developments into the commercial R&D pipeline for more rapid delivery of public benefits to the marketplace.
It's a formula that continues to deliver big dividends to the state.
"I was honored to lead the charge to create four Institutes of Science and Innovation at the University of California," says former Gov. Gray Davis. "These institutes will keep California at the forefront of innovation — shaping a healthier and greener future for generations to come."
20 years of innovation
CITRIS and the Banatao Institute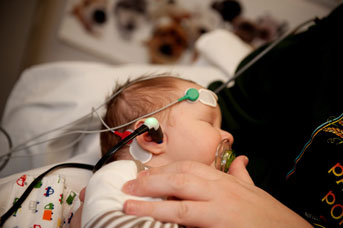 Focused on creating IT solutions that generate social and economic benefits for everyone, CITRIS helped launch the California Telehealth Network, has supported hundreds of UC researchers through the Marvell NanoLab, and incubated nearly 100 new tech-driven ventures through the CITRIS Foundry innovators program. It has also helped accelerate the adoption of novel technologies by providing seed funding for 222 projects since 2008 for researchers at UC Berkeley, UC Davis, UC Merced and UC Santa Cruz, resulting in extramural funding of up to four times the initial support for these promising innovations.
California Institute for Telecommunications and Information Technology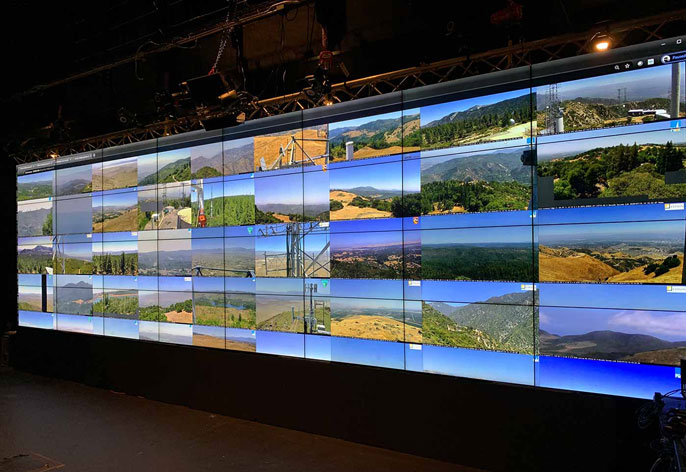 Calit2 drives world-class research and technology development in wireless communications, photonics, cybersecurity, nanotechnology and micro-electro-mechanical systems. Calit2 supports over 500 faculty and researchers through more than 325 projects on its two campuses at UC San Diego* and UC Irvine. In collaboration with leaders from nanotech, biotech and Big Data industries, Calit2 has built advanced facilities ranging from photonics and circuits labs to precision nanofabrication labs. To spur research and innovation, the institute employs 175 technical and program administration professionals whose efforts have attracted nearly $250 million in NSF, NIH and other federal funds in a recent six-year period. Incubators and accelerators at Calit2 have also launched more than 30 successful startups.
The next twenty years will be defined as the era of Big Data and precision technology development, particularly in health care, food and materials science. Advances in Big Data and related fields will change the way we diagnose and treat disease, accelerate drug discoveries and approach personal health, in parallel with innovations in global food production and energy storage and conversion. Calit2 will be at the forefront of these research and technology developments, contributing to tomorrow's Big Tech world.
* Calit2 San Diego is also known as Qualcomm Institute.
California NanoSystems Institute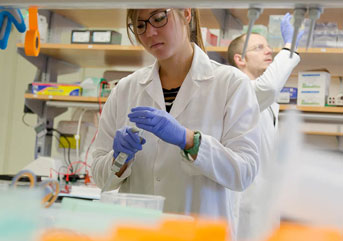 The California NanoSystems Institute (CNSI) is a hub of interdisciplinary research, translation and education. Research spans the gamut from engineers and oncologists creating drug delivery systems to treat cancer; chemists, physicists and neurologists developing nanoelectronic sensors for mapping the brain; and environmental engineers and biologists using nanobiotechnology to clean pollutants from water.
To spur basic discovery and translation, CNSI has developed synergistic platforms at its UC Santa Barbara and UCLA sites to facilitate interdisciplinary team science, provide critical research capabilities, and create an environment for entrepreneurship and educational outreach. CNSI investments have led to over $250 million in research funding and made significant contributions to economic development and job creation throughout California. During the past five years, CNSI incubators have supported 66 start-up companies that have raised over $700 million in funding and created more than 800 new jobs.
The California Institute for Quantitative Biosciences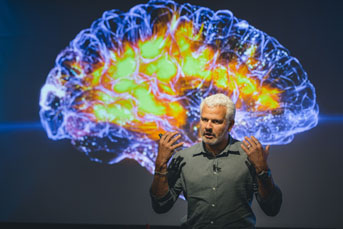 With its focus on bioscience, QB3 has pioneered incubators and venture investing in biotech startups, fulfilling its mission of laying the foundations of new industry. QB3-supported UC entrepreneurs have founded hundreds of companies, such as Caribou Biosciences, which focuses on next-generation genome-edited cell therapies; biomanufacturing company Zymergen; and sustainable textiles maker Bolt Threads. These companies are creating wholly new products and services and generating thousands of high-quality jobs.
Aiding California's recovery
Twenty years on, California faces dire challenges — from the COVID-19 pandemic and economic uncertainty to inequality and social injustice. The mission-driven ISIs are well-poised to assist in the state's recovery and lay a strong foundation for its future.
In response to increased demand for telehealth services in the time of COVID-19, CITRIS developed two cross-sector initiatives: Lighthouse for Older Adults will provide digital literacy training and infrastructure support, and ACTIVATE will focus on at-risk populations in California's Central Valley.
Additional programs in precision agriculture, autonomous aerial vehicles, and policy guidance for emerging technology will help shape the future and deliver innovative and responsible technology development for the benefit of all Californians.
A Calit2 team is developing and deploying a wearable system for noninvasive sensing and stimulation of the Vagus nerve to modulate inflammatory responses from pathogens, such as the COVID-19 virus.
Calit2's Power of NeuroGaming Center is developing sensor-based games to help retrain adults for jobs in the technology sector. Calit2 researchers are also helping the state fight wildfires through the ALERTWildfire monitoring network, an interdisciplinary effort that has placed more than 600 high-definition cameras across California. Calit2 is helping develop the expertise and workforce for researching, developing, manufacturing and recycling environmentally-safe batteries to power over 500 million cars globally. In addition, Calit2 will develop wireless digital transformation platforms to help small and medium-sized manufacturers become more competitive while fighting climate change and continuing to sustain their growth.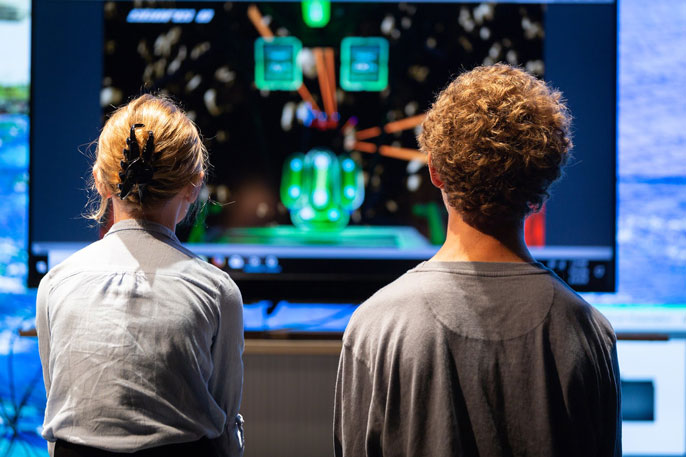 CNSI is developing new programs in nanomedicine, quantum biology and bio-industrial manufacturing. CNSI will continue to expand its world-class instrumentation and infrastructure, openly available to UC-wide researchers, while providing critical resources and leadership for workplace development, technology transfer and diversity, equity and inclusion (DEI) initiatives. Success will drive future high-tech enterprise and lead to new opportunities that fuel California's economic growth and prosperity.
The pandemic has underscored the value of the biotech sector and QB3 continues to be ideally placed to support entrepreneurs solving vital challenges. The institute will launch a large incubator on the UC Berkeley campus in August 2021. Startups past the incubation stage must "graduate" to larger spaces and QB3 is conceptualizing building out such facilities in low-income areas to generate employment. QB3 academics are developing a framework that would build on knowledge of SARS-CoV-2 to enable a rapid response to the next pandemic.
"As the institutes evolve to address the challenges of the next 20 years, I have no doubt that their innovation and entrepreneurship focus will serve as a revolutionary force, with transformational benefits to California, the nation and the world for years to come," Maldonado said.
Join the 20th anniversary celebration
The ISIs plan to celebrate 20 years of research innovation and commemorate this important milestone throughout 2021. For more information about the ISIs, please visit: CITRIS and the Banatao Institute, California Institute for Quantitative Biosciences, California Institute for Telecommunications and Information Technology and The California NanoSystems Institute.
RELATED INFORMATION: